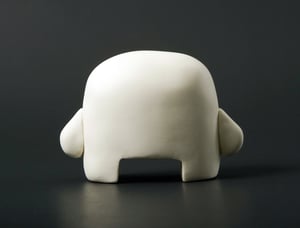 $

10.00
Doh-me is a customizable designer art toy. Create your own unique toy using Doh-me as a template. Various materials can be used to paint or draw on the character itself — you can even carve on it!
All stages from prototype to finish were hand crafted. This toy is hand cast in plastic for a small limited run.
Doh-me's dimensions are:
height: 5cm(2in)
width: 5.4cm(2.1in)
depth: 3.2cm(1.3in)
Due to regulations based on the Consumer Product Safety Improvement Act, Doh-me is recommended for ages 13 and up. The toy itself has not been lab tested, however, the toy's materials have. This toy is pthlalate free.